Have you realized a change that the company rolled out in its latest update?
Well…
Surprisingly not many people still know about this fact that Instagram now shows YOU the names of an individual instead of their usernames.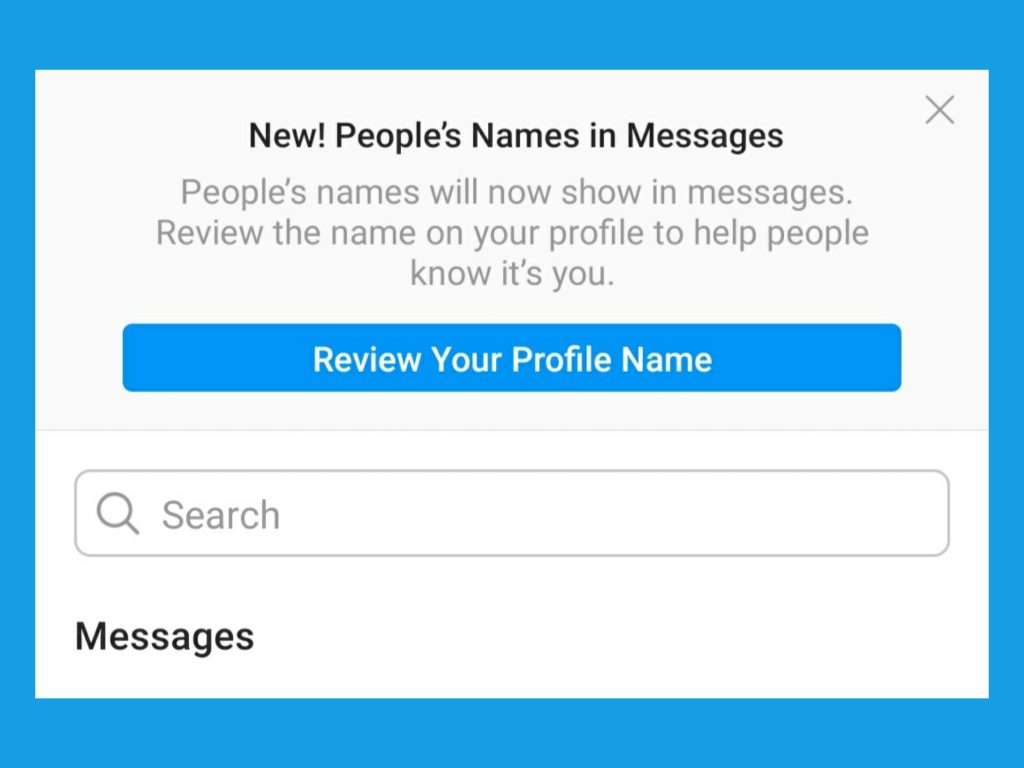 A MASSIVE CHANGE!
Indeed.
It was just a few days ago when the company rolled a restriction on users to change their names more than twice within 14 days.
And now…
Instagram executed 'the second part of the same plan' by showing the names of users instead of their usernames.
Do you know why I used this phrase 'second part of same plan'?
It's because the newly rolled out '14-day limit' was released with the intention to cut down on the spam that aired on the platform.
Read More- Instagram limits changing Names more than twice in 14 days!
The rollout struck hard on some people who changed their names quite often just to run a hateful agenda or to execute an illegal activity.
Nonetheless, when there was no limit to change the names, many users who followed such accounts hardly realized the background activity as the messages section showed his/her username instead of their name.
Moreover…
Hardly does anyone keeps an eye on someone's account regularly unless you are seriously stalking them.
The display of names in the message section would curb the remaining possibility of such illegal spam accounts to carry out their ill intentions.
That said…
The reason Instagram presented to its audience is something that not all users would like.
It says that it would help people figure out easily if it's YOU in their DM section.
I mean…
The profile picture already shows who is who while we move to Instagram DMs.
Moreover, let's say someone copies someone's profile picture, the names of two people could be the same too!
Isn't it?
Even I had two friends named 'Rohan Shukla' in my class, so if they both pop up in my DMs, it would their profile picture that would help me figure out who is who (as they have the same name).
Not a fair reason Instagram!
And it's the only thing that bugged me for a while when this notification popped up first time on my screen.
Other than that, I seriously LOVE IT!!!
It's undoubtedly one of my favorite features that the company rolled out recently.
And I am pretty sure most of the users would love it too!
You know why?
It's because…
Not many people are that big of a fan of such sophisticated usernames such as-
Fairy.bird.in.the.world_12345
Or…
Wonder_boy_winner_123345565ab
(Don't know if these usernames even exist, but I hope you get what I am trying to say!)
It would super peaceful that we won't have to see such usernames in my DMs ever again.
Bye-bye clumsy 'Usernames'!!!
By the way, did you spot this change on your app yet?
If yes…
Did YOU like it?
Or you are one of the fortune ones who didn't encounter such odd usernames?
Let me know about it in the comments down below!
And please do share this article if you liked this article:)
P.S.- Subscribe to our newsletter so you never miss any update!
Till then?
See you next time!
Bye-bye.