Did you know you could get married even at 15 if you were born in Yemen?
While in China, a man needs to be at least 22 years of age to get married.
Different rules in different regions, right?
The same goes for consuming wine which is 21 in the United States and 18 in the United Kingdom.
Now…
I not here to tell you about the rules that different countries have, but as you can see, if you have a page of your liquor brand on Instagram, there is no point in trying to sell to youngsters in US.
I mean, not every content or product is for every person out there.
Moreover, different countries have different restrictions.
So keeping those in mind Instagram brands can promote their product or page with a targeted audience which is more likely to convert.
Following the rollout of age-restriction feature for new incoming users (where Instagram asks users their age during the sign-up process), Instagram brought yet another age-filtration feature that would enable Instagram Creators and Businesses to check those users who are under age for the content.
The feature is rolled out globally for all Instagram Business and Creator accounts.
Spotted by Matt Navarra (a famous social media commentator and analyst), this awesome feature recently hit the timeline of all tech blogs-
"New! Instagram lets business and creator accounts set a minimum age for who can follow them. You can also set different age restrictions for individual countries."- Matt quoted in his tweet.
The best part of this feature was the flexibility it came up with!
The feature not only enabled Instagram brands to limit users based on their age but also on a country level too.
How to use Age-Restriction feature for Creators and Businesses?
First and foremost, the feature is only available to business and creator accounts, so in case if you have a private account, you would need to switch to either of them.
1- Go to the setting option from your profile menu.
2- Now click on the 'Creator' tab from the given tray of options (business accounts would notice 'Business').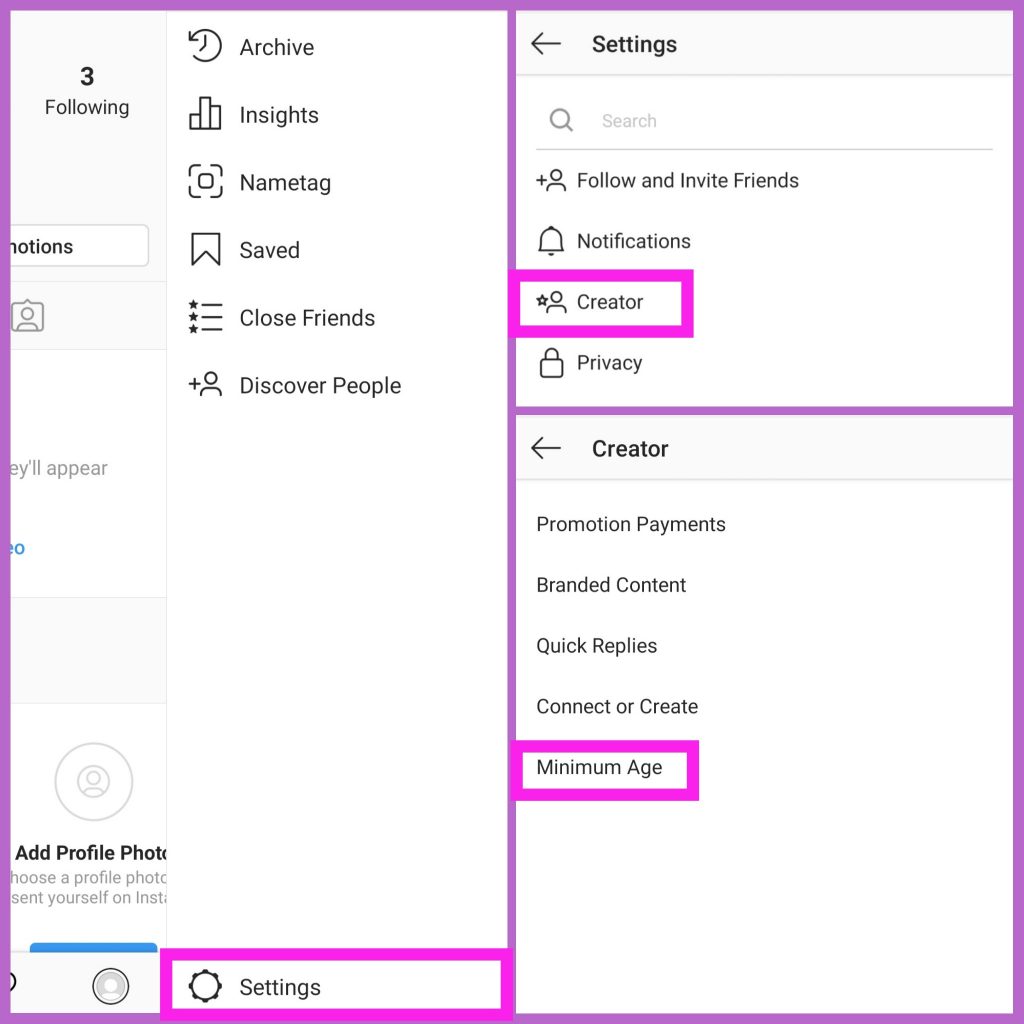 3- Click on the newly available option named 'minimum age' from the given options.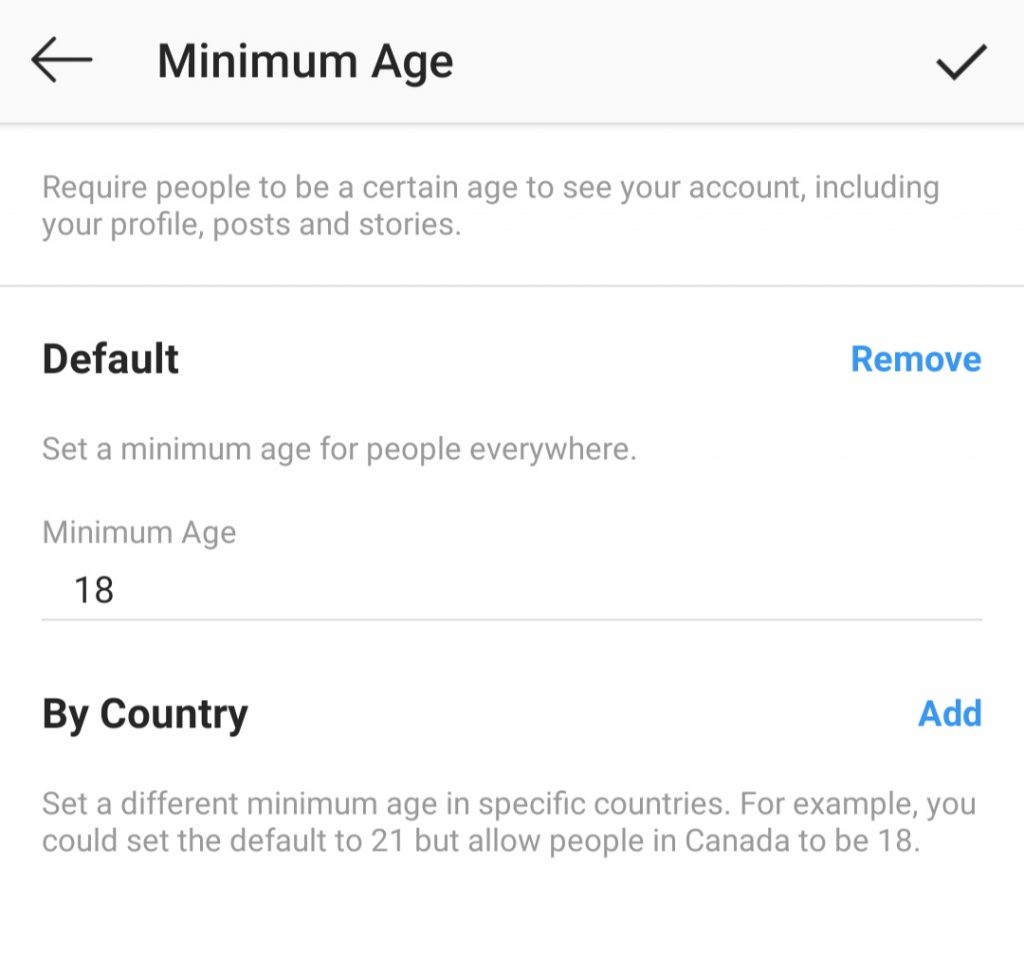 4- Now input the age you want to add in the 'default' section and click on the tick to save the settings. By choosing this option the setting will be valid to all countries.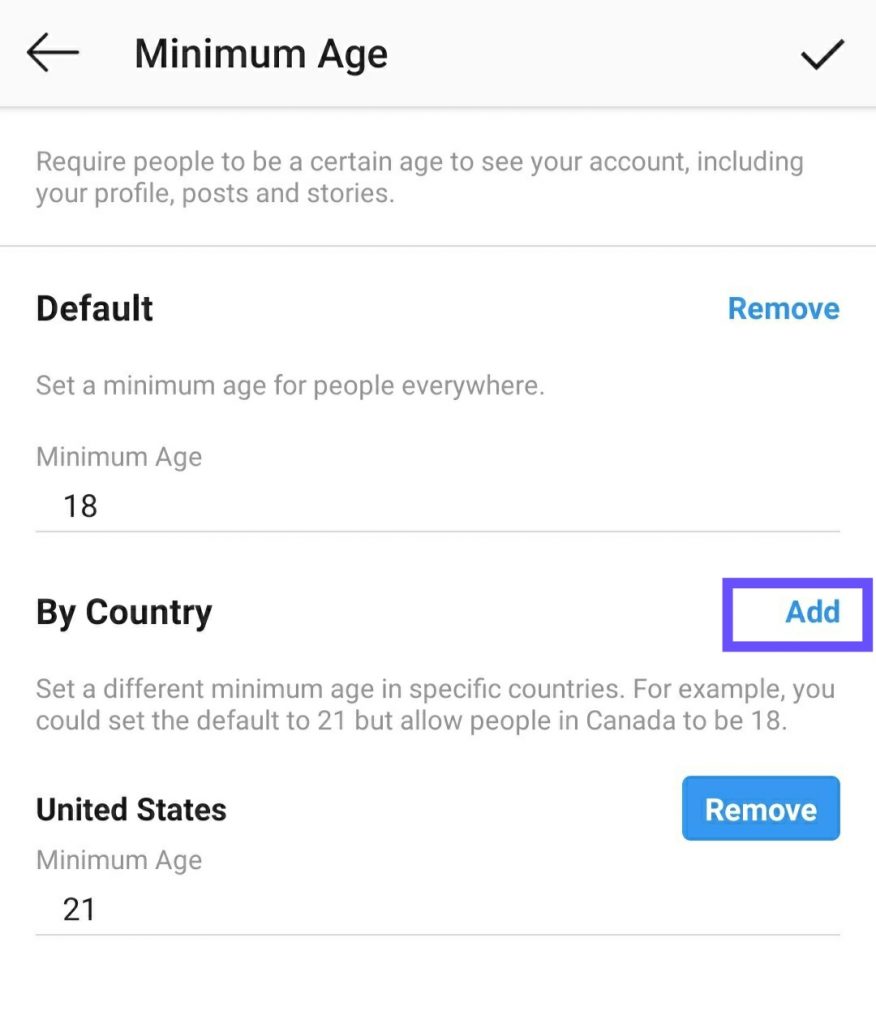 5- Moreover, in case you want to add an age limit to a specific country, select 'add'.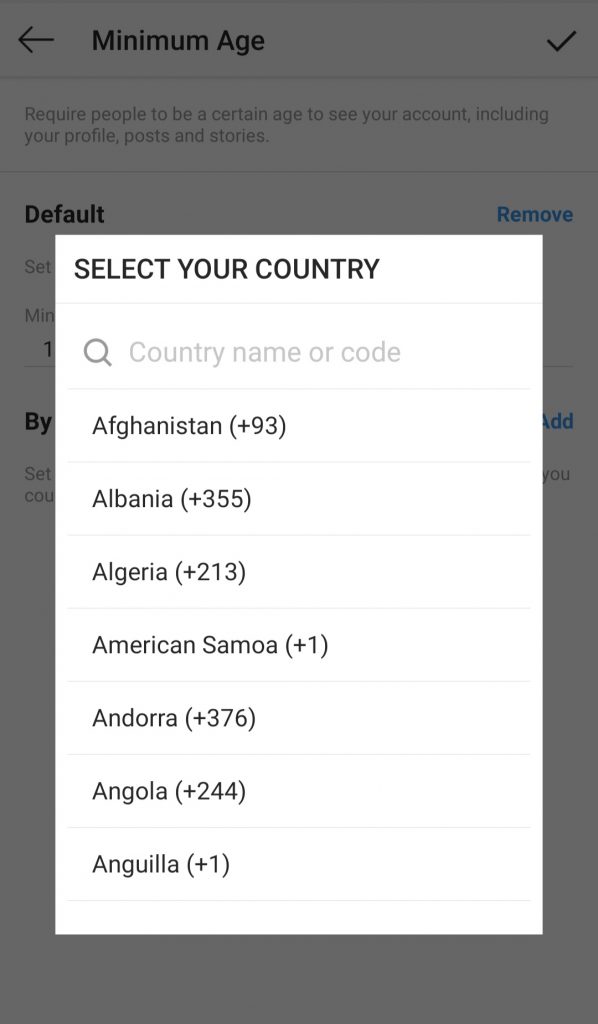 6- Now search from the given list of countries and input the age for a specific country.
7- Creators and Business accounts can put the age restrictions on every country they want like this, so the untargeted users don't join in their follower list.
How does this age-limiting feature work?
Since its quite a new feature, I didn't find much explanation about this on the web about the result it would show when Creators and Business accounts use this feature.
So I decided to dig deep into this, and tested this out.
As you can see in the above picture that I selected the United States as a country and I inputted the age limit as 21 (so only those who are over 21 follow my profile).
P.S.- I changed my date of birth to 17 years so I can see what are the after-effects of this feature.
The result- After I searched for the profile and opened it, I received a notification from Instagram-
"Are you 21 or Over? You must 21 years old or over to see this profile"
When I clicked on '21 and over', I was directly taken to accounts profile just like we notice on all Instagram accounts.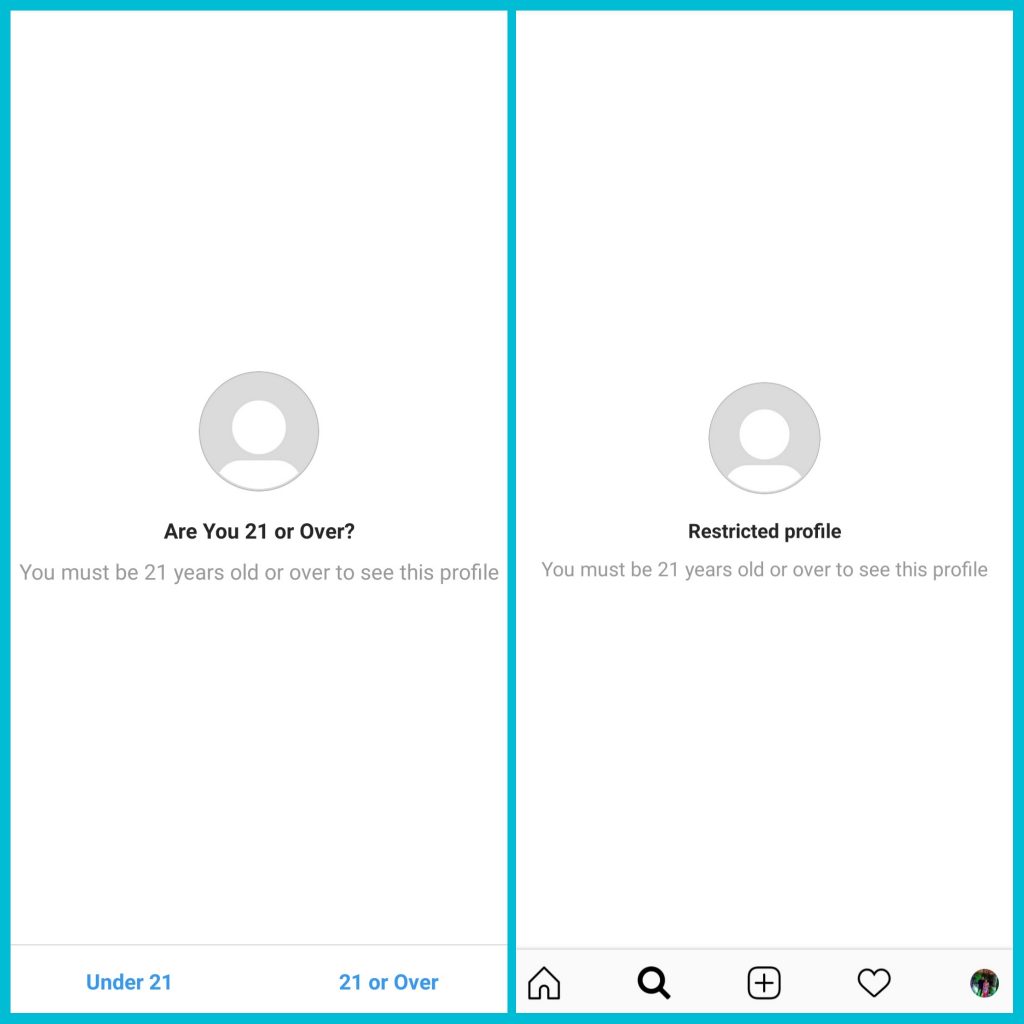 On the other hand, when I clicked on 'Under 21', I was restricted by Instagram to view or follow the profile with a notification-
"Restricted Profile– You must 21 years old or over to see this profile"
Well…
How Efficient would this Feature be???
The feature, according to me is quite applaudable and necessary for targeting focused users and keeping underage kids from following adult accounts.
However, the way it has been going on Instagram is something that could be a cause of concern.
More often than not, kids put their wrong age and validate every single warning.
The question is-
How will Instagram tackle this?
Although the feature may receive zillions of thumbs up, the fact that there was so much wrong data inputted (by underage kids) just to make their Instagram account can't be ignored.
By the way, What do you think about this Age-Restriction feature for Creators and Businesses?
Let me know in the comments down below about your views and suggestions.
And please do share if you liked it.
P.S.- If you want to read more posts like this, please subscribe to our newsletter so you never miss any update.
Till then?
See you next time!
Bye-bye!