Every content on the Instagram platform is not for everyone.
And, it's a fact!
You would not want your 13-year-old son to go through those almost nudes that more often than not get viral on the platform.
Unlike that, a guy of 40+ would want a feed that caters to his choices and needs.
Age is not just a number when we talk about distributing content.
And that's what matters for Instagram too.
It is for this reason, yesterday, Instagram made an announcement regarding an update in its policy which would tend users to share their date of birth with Instagram while they sign up.
"Starting today, we will ask for your birth date when creating an account, and in the coming weeks, we will give you more control over who can message you.", said Instagram on its Twitter Handle.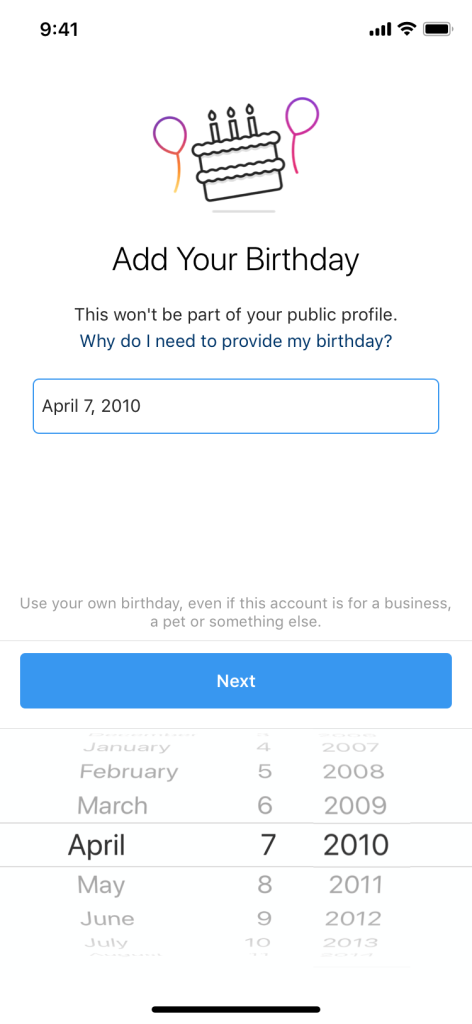 The company contributes these recent alterations as an attempt to build a safer experience for younger members of its growing community.
However, Instagram would only ask users who would be new to the platform, which means the users would only be asked about their date of birth while they are signing up for the very first time.
As per the Instagram Terms of Use, a user must be at least 13 years of age to make an account use the platform.
Instagram says that it is bringing about these changes so as to prevent users from joining the platform who are underage (less than 13); hence, keeping the young users safer on the platform and ensuring an age-appropriate experience.
The date of birth that a user input while making of account will not visible to other people on the platform.
Only the user himself would be able to view it in their private account information section.
Moreover, in the event, if a user has connected his Facebook account to their Instagram account, the Instagram team would add your date of birth that you have mentioned on Facebook on its own.
These all would just a part of the checking process so users can rest assured that their date of birth would never be visible to any third person on the platform.
Additionally, if a user changes his/her date of birth on Facebook, the alterations would take place on Instagram too.
On the flip side, if a user didn't connect their Instagram account to their Facebook account, or let's say they don't even have a Facebook account, in such cases they could directly edit their birth date within their Instagram app.
Instagram justifies such changes in the tag of building an age-appropriate and safer experience on the platform.
It announced that it would be using this information (date of birth) to share a more tailored content 'such as education around account controls and recommended privacy settings for young people'.
Last but not least, Instagram would soon additionally let its users control the people who can send them direct messages on the platform.
Following this, Instagram users would have the ability to allow only people they follow to message them and add you to group threads.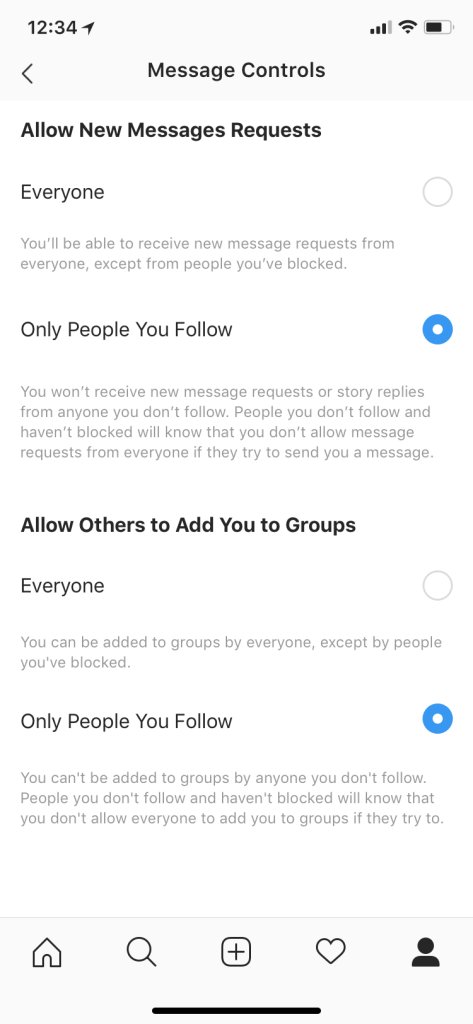 Instagram users who enable this setting will no longer receive messages, group message requests or story replies from anyone they have not chosen to follow.
Instagram's new take to ensure the safety of younger people and cater an age oriented content to its users is something quite applaudable.
However, the fact that many users (who are underage) put their fake date of birth while making of their Instagram account is something that cannot be kept aside.
The question is- How would Instagram tackle this and stop underage users from joining the platform?
Although Instagram always has something innovative to carry out the proper execution of its policies; however, it would now need to think about ways to make sure the birth date a user input is real and legit.
So let's see how it goes!
Make sure to let me know in the comments section below about your views and suggestions.
And please do share if you liked it!
Till then?
See you next time!
Bye-bye.