Earned its place as an opt-in feature within the main app, 'Facebook Dating' made its first appearance in September last year.
The company made it clear right from the get-go that the users who opt for the services would notice it floating within the main app (Facebook and Instagram) and it would tap into their feeds so as to exemplify the quality of its service.
With that being said, it now brought an additional element feature for Dating users to add their Instagram and Facebook stories to their Facebook Dating profile and share it with their daters that they have added to their list before.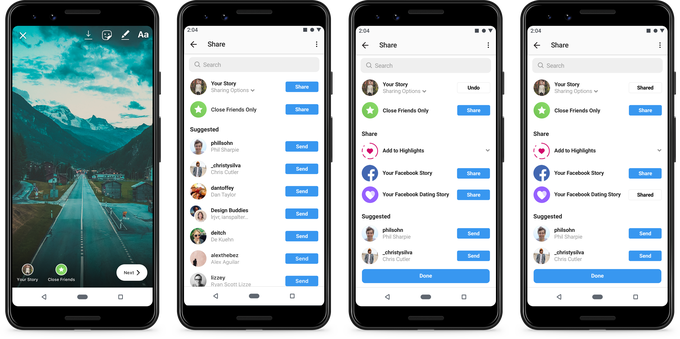 Earlier, users only had the control over their posts so as to add them to their Dating profile,.. but since Instagram is well aware of the fact that not many users like to share a post every day, it has now decided to roll out this story sharing functionality to all its users.
I mean…
You would not want to post 30 different pictures on your post in a day or two.
On the other hand, it is easier for a user to share a number of stories about what they are recently up to rather than posting them and destroying others feed.
Moreover, stories tend to provide a better gauge of what a person prefers, their personality, their interests, hobbies, and various other traits.
Additionally, what caught my eye was the flexibility of the feature that Facebook rolled out with.
Dating users would have options to select whether or not the particular story should be shared on their with their 'Daters'.
So users can rest assured that their every story won't be shared with their daters by default.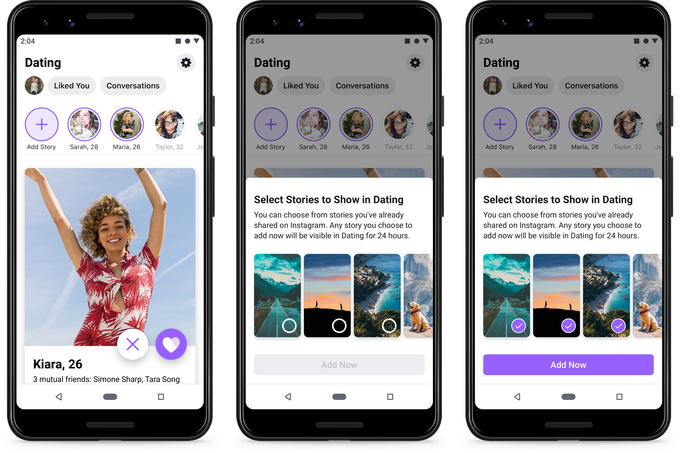 The best part is…
That the users that you have passed or blocked on your Facebook Dating would not even notice when you uploaded a story.
Facebook is always concerned about user's privacy and safety. And it is for this reason, a feature that remains common on all its platforms is reporting inappropriate content.
To that end…
Facebook Dating is no different!!!
Likewise all other Facebook platforms, users can report any inappropriate or hateful content that they find online and block users that do so.
The only downside that I noticed was an issue that many users should know before using this feature.
Here is how TechCrunch quoted it in one of its article-
"One thing to be aware of is that this feature is a way to share a Story to Facebook Dating, but the Story isn't exclusively designed for Facebook Dating. That means, if you decide to use the Story feature as some sort of video dating intro, your Facebook and Instagram friends could see this, as well."
Following the recent story integration, users who use the service would find their dater's stories along with their profile.
So let's say if you match with someone on the platform, you can view all their stories and use the info to strike a conversation.
Dating users would additionally be able to respond to those stories like they do other platforms (like Facebook and Instagram).
Your conversation and responses take place as they did on Instagram where they used to go in a different section of Instagram direct.
Currently, this Facebook feature is available in 20 countries, including Argentina, Bolivia, Brazil, Canada, Chile, Colombia, Ecuador, Guyana, Laos, Malaysia, Mexico, Paraguay, Peru, the Philippines, Singapore, Suriname, Thailand, United States, Uruguay, and Vietnam.
Moreover, Facebook is all set to launch it in Europe as well by early 2020.
By the way, did you try out this amazing Facebook feature yet???
Or, do you still prefer Bumble and Tinder???
Let me know your views in the comments section below.
And please do share if you liked it!
Till then?
See you next time!
Bye-bye.