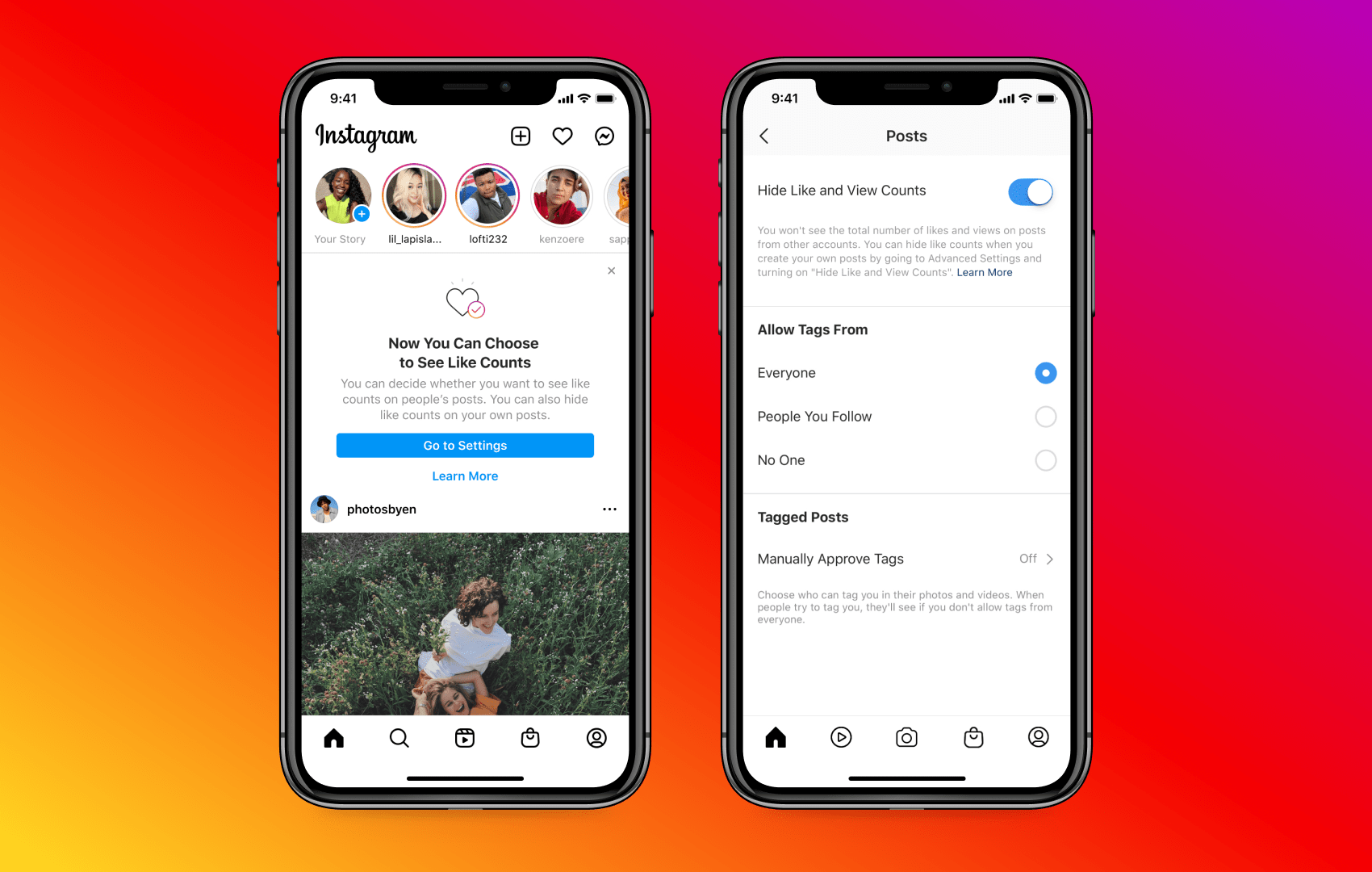 "Enough of the testing process, time to roll out the move."
Well…
That's not my statement!
But I guess the same would be the feeling when Instagram rolled its long-awaited feature that has been going through tests after tests for more than a year now.
Can you guess what I am referring to?
You are right, my friend:)
It's the 'hiding likes option' that has been in the testing phase for way too long.
And I still remember when I first wrote about it and was quite excited to see the positive effects that it was rolled in intention with.
However…
When there came a number of tests to see the reactions of the audience if they liked it, there came a point where bloggers like me started to doubt if it would ever roll out.
And that's true.
Everyone felt that somewhere down the lane.
Well, surprisingly…
Just a few days back, Instagram took it to its Twitter handle and announced the rollout of its newest feature of 'hiding likes counts' on both of its major platforms (Facebook and Instagram).
Instagram said– "Starting today, you'll have more options when it comes to like counts on Instagram. Now you can hide the number of likes people see on your posts. You can also hide the number of likes you see on other people's posts. Or you can keep things as they are – whatever works for you."
Considering the statement, it is clear that users on Facebook and Instagram would now be able to hide likes count on their posts.
Not only that, but users would also be able to control whether they want to see likes on others' posts or not.
Note- It's just the number of likes that won't be visible on someone's post. Users could still go through the list of users who liked the post. It's just the number that would be hidden in the likes section.
In addition to that, Instagram and Facebook users would also have the ability to hide likes on selective posts.
Moreover, all the likes would be visible by default until you choose to hide them and it seems to be like a well-thought decision.
Here's why-
Facebook mentioned- " We tested hiding like counts to see if it might depressurise people's experience on Instagram. What we heard from people and experts was that not seeing like counts was beneficial for some and annoying to others, particularly because people use like counts to get a sense of what's trending or popular, so we're giving you the choice."
So you see, the company wanted to help the users who need this feature and also keep the users who are die-hard fans of numbers.
A win-win situation for all!
That being said, here is how to hide them on your posts-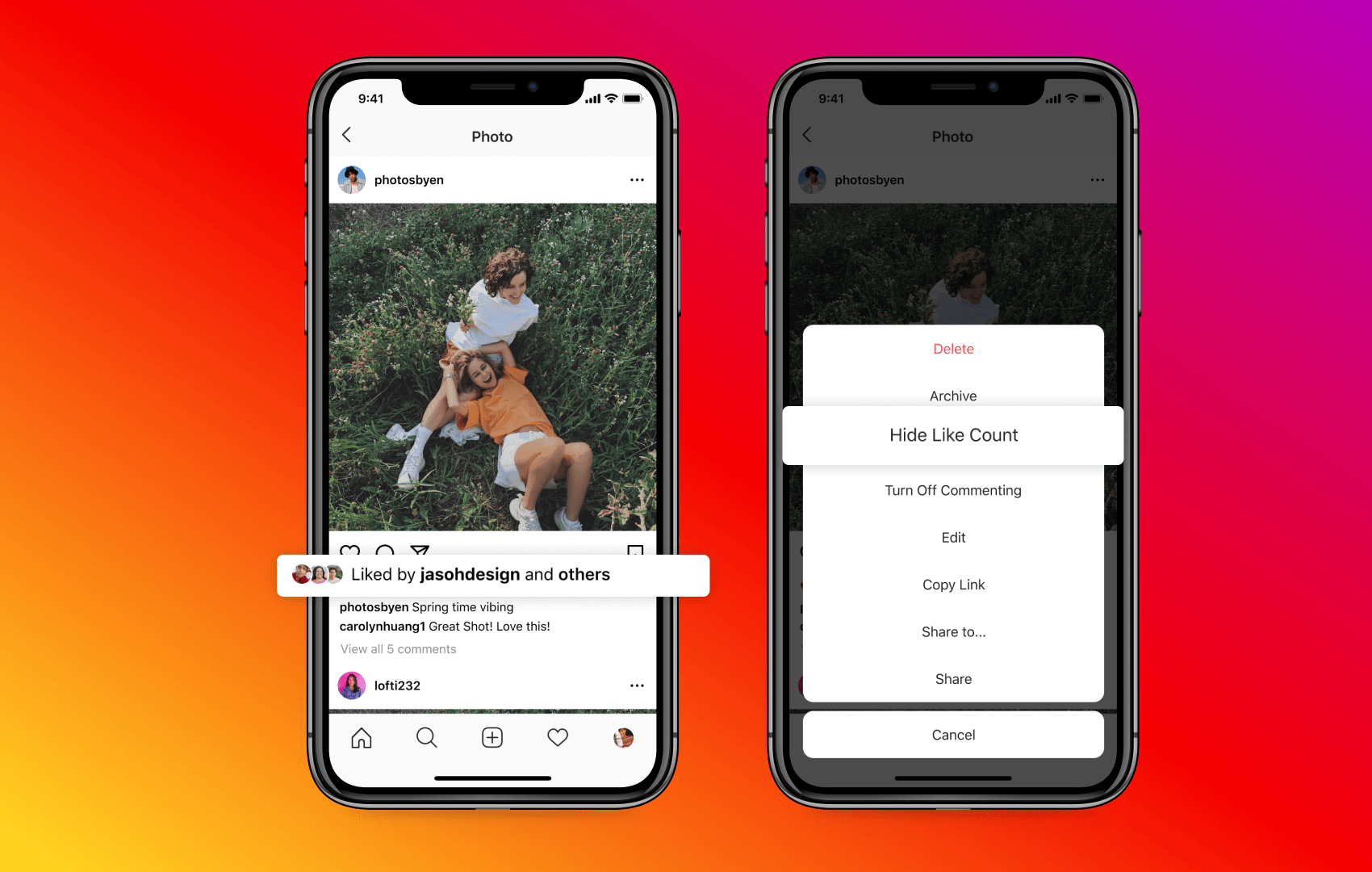 1- Go to the post that you want to hide likes in.
2- Then click on the three dots on the top right corner of the screen.
3- Now select the 'hide likes' option from the surfaced menu list.
4- And, you are DONE!!!
Additionally, Instagram would also present an option to hide likes count before they are about to post.
Also, to hide likes on others' post, here are the steps you need to go through-
1- Go to the profile section of your Instagram app.
2- Now click on the setting option.
3- Tap on posts, and you will see an option to hide likes on others' posts. 
4- That is it! Now you won't see any likes on your feed on others' posts.
Sidenote- Some features that I mentioned above might not be available at your place right now. So if you still don't see the above-mentioned features in your app, just update your app to the latest version, and maybe that would solve the issue. That said, there have a few cases where this feature was available in iOS but not on Android, so you see, it's all on the company's part to fix this issue. All you can do is keep calm and wait:)
By the way, what do you think of today's post?
Would you use this newest feature and hide the like counts, or you prefer to keep it as usual?
I would love to know your views.
So let me know about them in the comments down below, or any suggestions if you have any.
Till then?
See you next time!
And?
Bye-bye.
P.S.- Subscribe to our newsletter so you never miss any further updates!