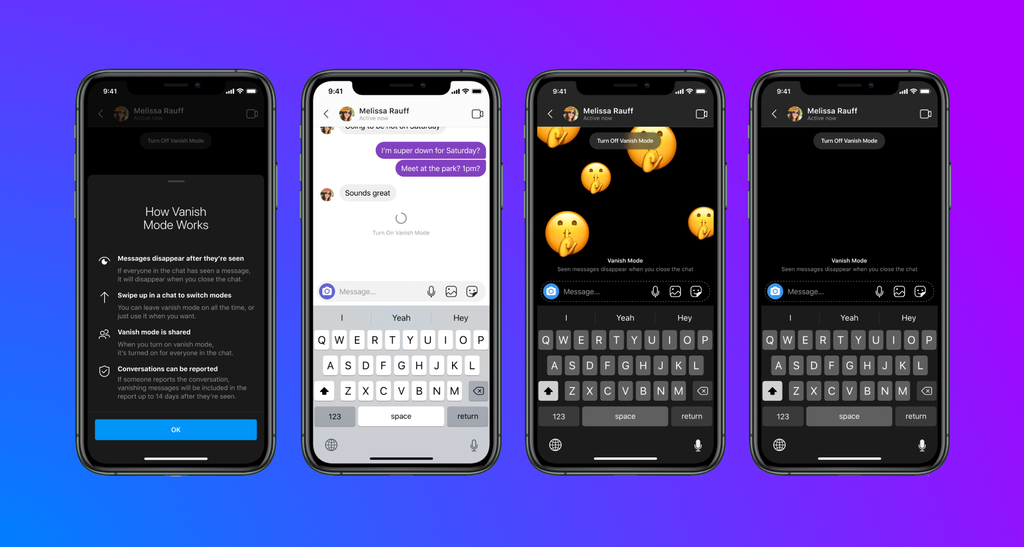 I just vanished for three months!
Why?
I was down with Covid-19 which seriously affected my health not only just physically but mentally as well. Moreover, there were other aspects too that made me part away from the blog for this long.
Long story short, I am back again on the blog to let you in on every new trick, tip, and unreleased feature that you should know in case if you want to grow your Instagram page and make money from it.
Additionally…
I have hundreds of ideas that I would sharing…
WAIT?
Not just ideas…
2021 is going to different!
Trust me!
Not only will I show you the ways you can use to grow your business on the platform, but also I would guide you step by step from real-life examples that you could easily pick up and implement to grow your business page while also earning a few hundred dollars as a side income.
So without further ado, let's hop into today's topic-
Vanish Mode!!!
Rolling it on first gear…
What is Vanish Mode?
Well…if are you not new to social media, you must have used many social platforms and loved the features that they grew as a brand for.
And if you observe closely, you would always notice a common denominator of copying features that other social platforms are leading on.
To be more precise, Instagram's Story feature (that was first rolled out by Snapchat) and Reels (resembles with TikTok) rolled out as an effect of the same phenomena.
To that end, that was NOT THE END!
The streak continues as the new vanish mode that bears a lot of resemblance to that of disappearing messages on Snapchat rolls out on Instagram too.
And here is how it works-
Using vanish mode is super easy. Just swipe up in an existing chat thread and that's it.
You are in Vanish Mode!!!
Now the messages that you send would disappear automatically as they are read by the other person and you left the chat.
Send any message, GIFs, stickers, or just stupid message that you want without worrying about it staying in the chat.
Furthermore, when you are done sending or when you want to switch it back to normal chat, just swipe up again or click on 'Turn Off Vanish Mode'.
Vanish Mode is not only an awesome feature in terms of functionality, the feature was rolled out primarily keeping the safety of users in mind.
Why am I saying this?
It is because the disappearing feature comes with a safety add-on of letting YOU know (by sending you notifications) when the other person screenshots your messages or tries to record the screen that you sent in the vanish mode.
The feature is currently available in the US, India, UK, and some other countries; however, it is expected to roll out globally pretty soon.
Interesting, right?
By the way, have you used this feature yet?
Let me know in the comments section below about your views and suggestions.
And please do share this post if you liked it!
Till then?
See you next time!
And?
Bye-bye.
P.S.- Subscribe to our newsletter so you never miss any updates!