---
Earlier this year, Google released a system-wide dark theme mode with the recent android update (Android 10).
Soon after which, quite a few of its native applications already started off incorporating the brand-new dark mode theme.
Nevertheless, there are still plenty of third-party applications that happen to yet make this switch.
While on the other hand many are eventually bringing out this update.
The Facebook owned company, Instagram turns out to be the latest app that has switched to this functionality that users can now use by updating their phones to the latest version.
The Instagram app initially did not support the recent dark mode theme over the years.
But, fortunately…
Not anymore!
The Instagram team never disappoints its users.
They can be sometimes late, but there is always a reason for such delay.
And all we can say after the first look of update is that-
It was worth the wait!
Instagram added this dark mode update to the latest version of Instagram app on iOS and android and users are going crazy seeing the smoothness of this recent functionality.
The Dark Mode upon the Instagram platform is, in fact, an AMOLED dark theme which generally denotes the fact that background colors are going to dark, while rest light.
Dark mode functionality on the platform follows the system-wide dark mode controls on both operating systems- iOS 13 and Android 10.
Therefore the moment a user turns on the dark mode from the phone settings in Android 10 or iOS 13, their Instagram application is eventually going to turn to dark mode.
Presently there are not any options to toggle Instagram's dark mode off and on within the application, but according to reverse engineer Jane Wong, users would additionally be presented with this functionality pretty soon.
P.S.- Jane Manchun Wong is a Hong Kong-based lady who as a passion searches for unreleased features within popular applications such as Facebook, Instagram, etc.
---
WHAT IS DARK MODE?
Dark Mode in android and computers is an additional functionality that allows users to scale down the bright lights and show largely the surfaces that are darker on the particular user interface.
The structure of the dark mode minimizes the bright light that is released via device display whereas preserving the nominal color contrast proportions that are essential for the readability of the content.
The key benefits of 'Dark Mode' happen to be improving visual ergonomics by minimizing user's eye strain.
It further aids window screens to modify depending on present-day brightness variables and renders ease and comfort for its usage during the night or else in dark surroundings.
On top of that, the dark mode conserves the device's battery power and therefore making it possible for users to use the device for even longer duration.
In most cases, the Dark Mode could be switched on or off by using a conspicuously presented toggle option within the display screen.
Otherwise, it can be found in the menu options as well as inside the settings of the application.
Unfortunately, Instagram currently follows a system wide dark mode functionality, so there are are no in-app toggle to switch it on or off.
---
HOW TO USE INSTAGRAM'S DARK MODE?
The Instagram's dark mode theme is not flawlessly dark in every single part of the screen, however, it does cover a lot of the interface elements on the platform.
Although we are pretty sure that it would keep improving with every update.
The dark background color although does not essentially save the life of the battery over the dark grays that users could discover on various Google applications, however, it makes it more pleasant to slide throughout the feed during night time.
Users can find an excellent contrast between the gray and black elements on the platform, hence making it easier for users to enjoy the content without reforming anything.
According to which, the pictures that are bright would appear as it is, while any white in the image would appear white as well.
---
HOW TO TURN ON DARK MODE FOR iOS ON INSTAGRAM?
Users should make sure that they should be running iOS 13 or above on their mobile phone by going to the Settings options.
Then

Click on

'General' and, then 'Software Update'. Here, users would see what version they are running or if they need to update it.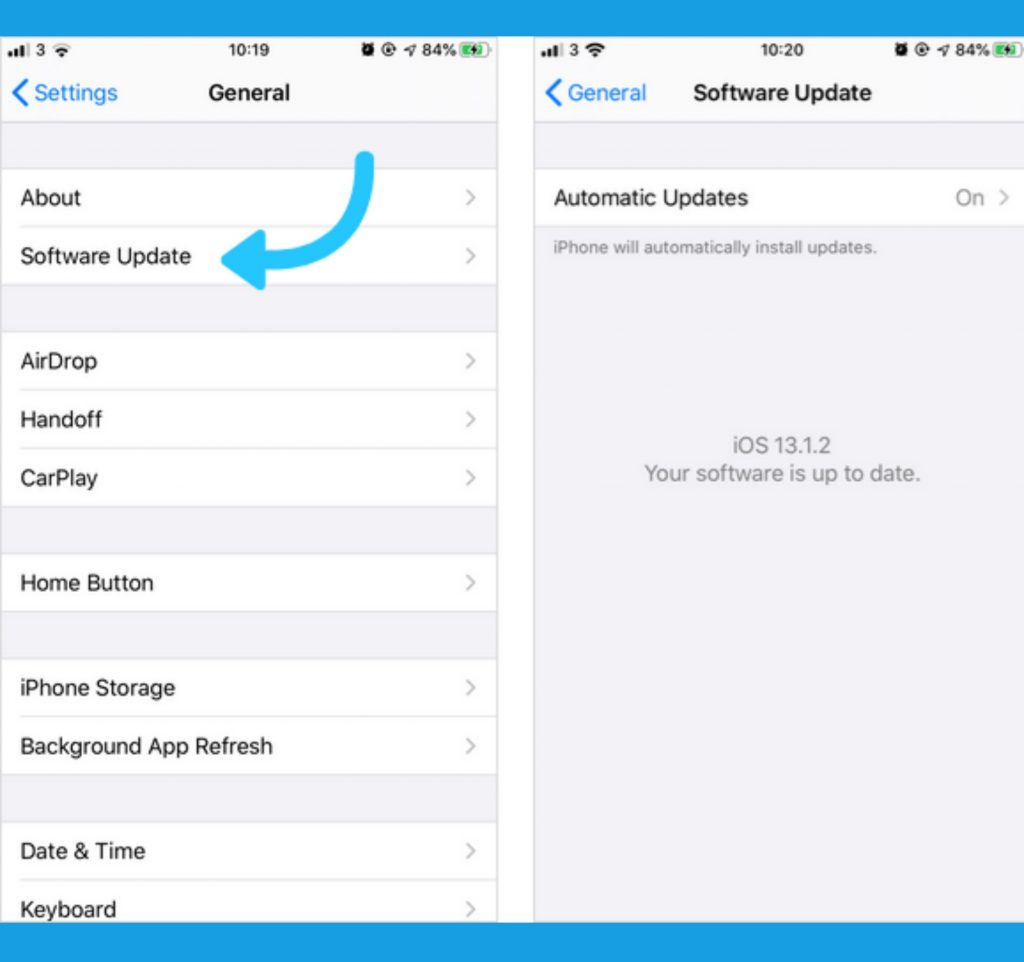 When you are done updating, now go to the 'Settings' app and to proceed to the next steps.
Now click on 'Display' and 'Brightness' from the options available.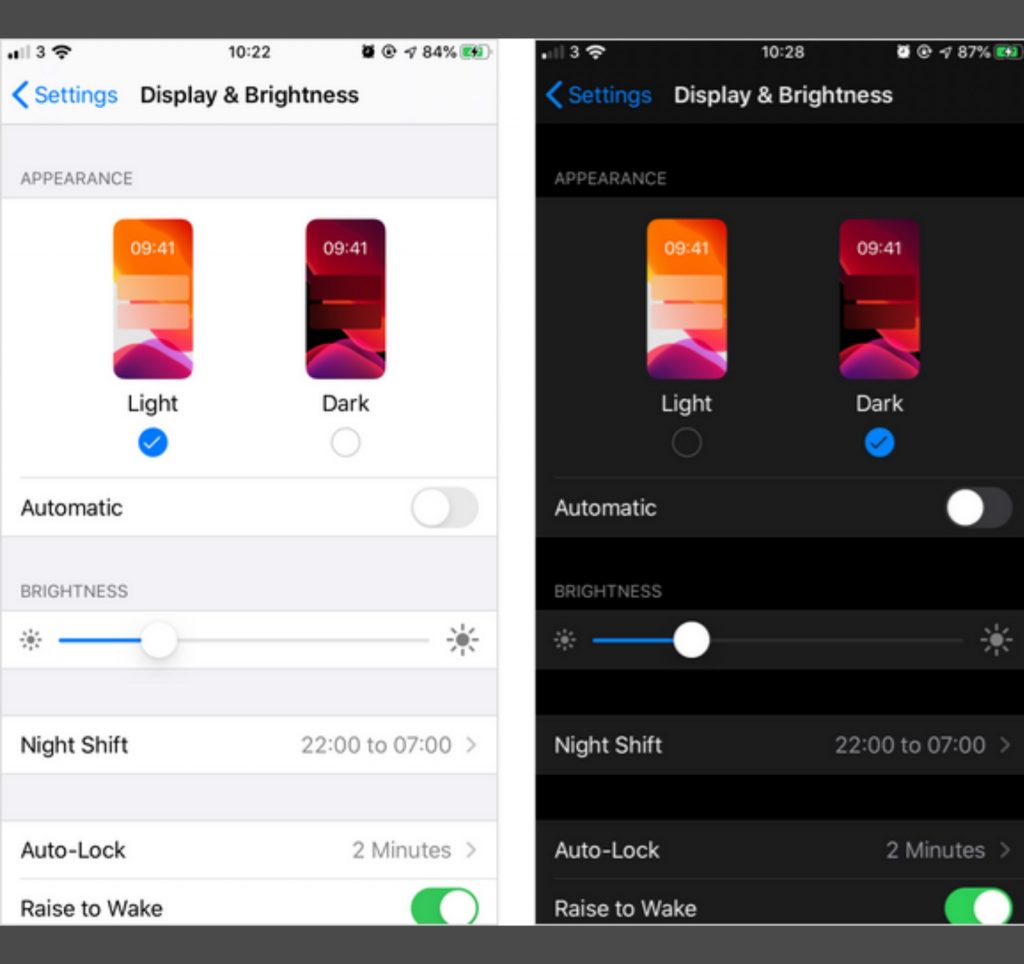 Now

select

'Dark'.
You can even opt to select 'Automatic' to automatically switch dark mode on and off based on light conditions of your surroundings.
Users should take note that iOS dark mode would affect all their installed applications.
You cannot individually turn it off for certain apps that you want, which implies that users are not permitted to disable it exclusively for certain app.
The changes take place for all apps that are compatible with dark mode.
---
HOW TO TURN ON DARK MODE FOR ANDROID PHONE ON INSTAGRAM?
Make sure you are

running Android 10 or above.

Go to the settings app and update your version to the latest version if it is below 10.
Now go the setting option, and select display.
Go to "Advanced" settings, and then select 'Dark Mode' from the device theme menu.
And, you are done!
You should find the dark mode running smoothly on your current Instagram app.
---
TWITTER REACTIONS ON DARK MODE OF INSTAGRAM!
It had been in the air for a while now, and people are seriously loving this dark mode theme on Instagram.
Here are a few of the reactions on Twitter-
By the way, did you yet try this awesome feature?
If yes!
Please let me know your views and suggestions in the comments section below.
And do share the article if you liked it!
Till then?
See you next time!
And?
Bye-bye.