Did she come online?
Why did he not reply yet?
What she must be doing?
What places does he prefer?
Or even the meme pages.
Instagram following tab was the answer to any of such queries 'when it existed'.
What?
"Existed."
Yeah, exactly!
Recently, a report via Buzzfeed News claimed that Instagram would soon get rid of its following tab feature as a result of its increased workload.
Fortunately (for those who hated it) and unfortunately (for the stalkers), the update rolled out live just three to four days later.
And, all of sudden- Instagram Following Tab was gone!
The feature that came to the surface in 2011 vanished within the app in a split of seconds.
And, in case if you still don't know what did feature did-
Instagram Following tab was a section within the Instagram app that users could find next to the notifications that they receive when someone follows them.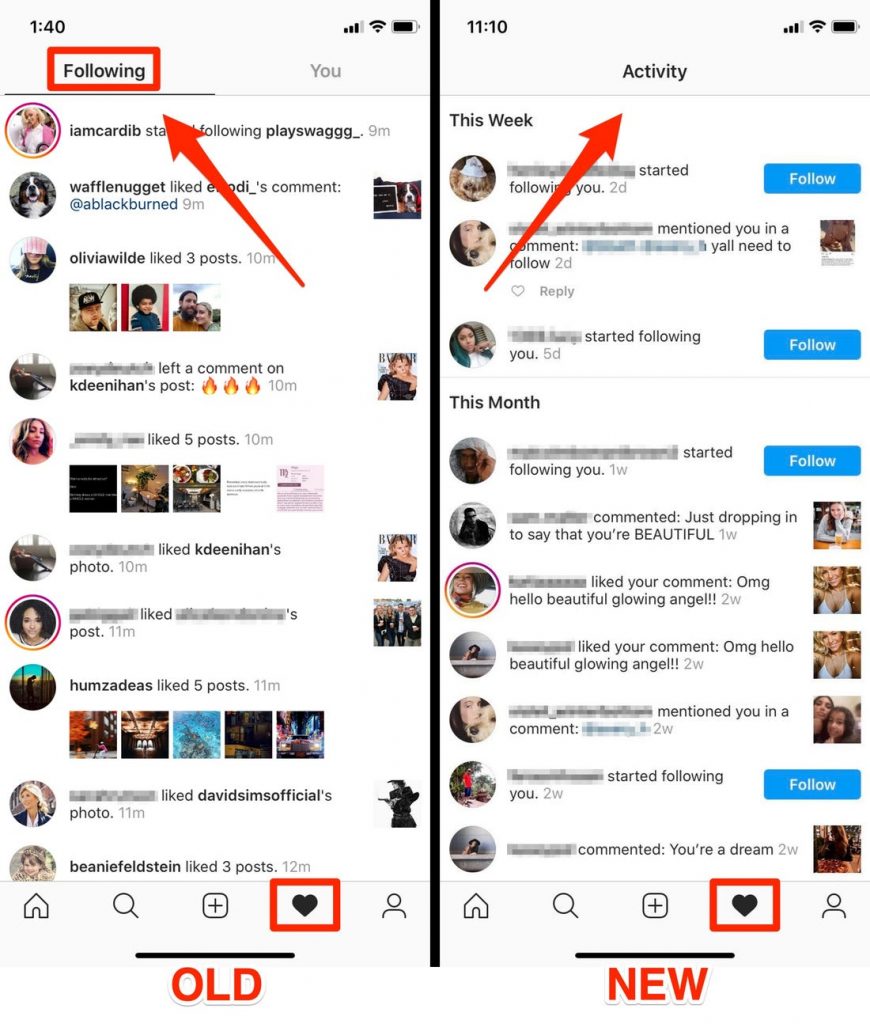 It was basically a section which contained all the info and user activity of your following, ranging from likes and dislikes, to where they comment and what they followed.
More often than not, it showcased your entire freaky activity on the platform that you might not want others to see.
The update came as a nightmare for the users (especially for stalkers) as the source of tracking others faded from the app.
The feature was introduced within the Instagram app with the aim of allowing users to interact more with their followers' interests and discover content feed that is different from their regular Insta feed, but it soon became a hub for stalkers to peep in what others are up to.
As outlined by Instagram's head of product Vishal Shah, the following feature tab is taken off the platform with regards to make things simpler, and to eliminate an element feature that a majority of users were not aware if it existed.
"People didn't always know that their activity is surfacing. So you have a case where it's not serving the use case you built if for, but it's also causing people to be surprised when their activity is showing up," Shah informed BuzzFeed News.
With respect to the 'use case' that was to allow users to interact more with their followers' interests and discover content feed that is different from their regular Insta feed, Shah justifies it with the app's Explore Page that currently is doing the most part, hence it was not that important to sustain such feature.
Soon after, Adam Mosseri confirmed the news via his Twitter handle where he said-
"Today we're removing the 'Following' tab on Instagram, which was created to help people discover new posts and account their friends engage with. We're always trying to stay focused and keep Instagram simple, and so we celebrate launches and unshipping."
There has been a flood of Twitter appeals and Instagram memes soon after the update, where most users were seen criticizing the update with only a couple of them seeing the brighter side.
Here are a couple of them-
Well…
I pretty much think it was a good move to safeguard people's privacy.
I mean, nobody wants others to see everything that we do.
Isn't it?
By the way, what do you think about this recent update?
Just comment down below and let me know about your views and suggestions.
Till then?
See you next time!
And?
Bye-bye.