Bhavna_xyz12345 sent me a follow request the other day.
Initially…
It seemed to me quite a legit profile, so I decided to give a follow back.
However, later what happened was not so surprising to me.
A day after, she was all gone from my followers list!
Scenarios as such, of following and then unfollowing users on Instagram is no different to any Instagram user.
I mean…
Almost everyone who starts on the platform, does it.
And if not by now, I am pretty sure you would soon notice it somewhere down the lane.
For growing your follower count, some switch to paid website services, bots, hashtag strategies, and other black hat tactics. While the rest stick to the most common technique of following users manually one by one, and then unfollowing them the day other.
And when it comes unfollowing such users, third-party applications such as "Unfollow Users", "Unfollow for Instagram", "Followers Analyzer", "Followers Assistant" etc. comes into consideration that are quite handy for acknowledging the users that don't follow you, so you can ultimately unfollow them right within these third-party apps.
P.S.- For this, Instagram users would require third-party authentication that you can now find within the app.
History has it, if there is any third-party application that provides certain functionality that is used by Instagram users within the app, the IG team soon brings out the same functionality to tie in its features bandwagon so users don't have resort to such third-party apps that ultimately stake their privacy.
This time…
It was no different when a news aired on Twitter claiming Instagram of bringing out such functionality .
A tweet via Jane Wong claimed that the photo-sharing platform is thinking of bringing out features to group followers into categories and help them choose users to unfollow.
Hence, ultimately clearing away the existence of such apps that initially were used to mass unfollow users on the photo-sharing platform.
Although, The Economic Times claims that it's not guaranteed if this feature would even roll out, or the time when, so things are still up in the air if it goes live on the global platform.
However, some users are eagerly eyeing on the official announcement to clearly gauge the fact if the company makes such changes.
Jane Manchun Wong (an app researcher based in Hong-Kong who tests unreleased features of the app) told in her tweet that following the rollout of this feature, users would notice few categories such as- "least interacted with" (that shows the users you didn't interact much throughout the past thirty days), "most interacted with" (the ones which you most interacted with, in feeds and DM), "artwork", and "travel" etc.
So let's say if you want to unfollow those with whom you don't interact much, users just need to select "less interacted with", and then unfollow them in one tap.
There are no such options to add users manually such categories, or even to create an extra one for yourself (as seen the image below).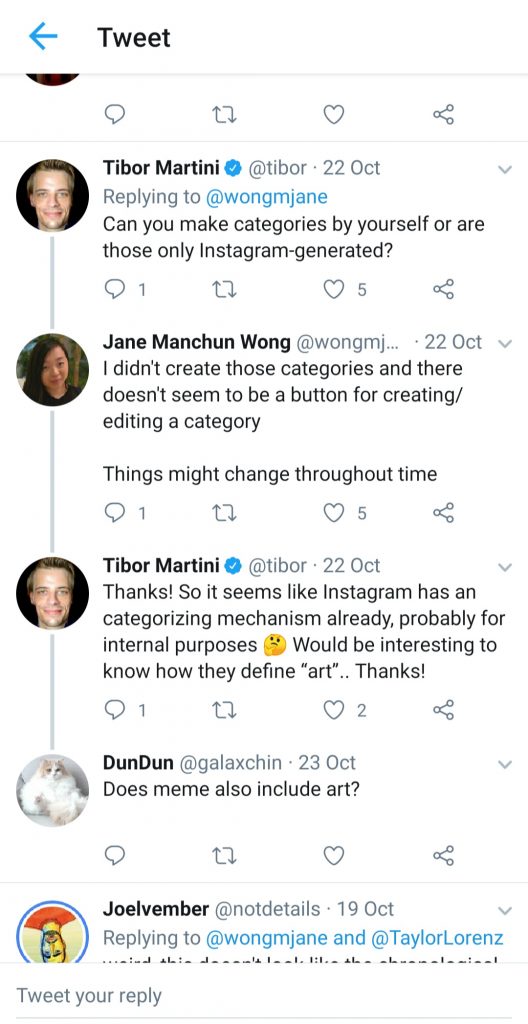 However…
If this feature rolled out, chances are, the IG team would provide options to manually incorporate additional categories for Instagram users within their Instagram app.
The feature would assist users to focus more on the user's feed that they care about.
Moreover, it would help users to avoid wading through their Instagram feeds just to find out their closed ones.
By the way, did you ever use any such third-party applications to find out who unfollowed you on Instagram?
Let me know down in the comments section below, and do share this article if you liked it.
Also, if you think this feature could be used in another useful way, make sure to mention it in the comments section.
Till then?
See you next time!
Keep growing!
Bye-bye.