With coronavirus hitting almost every part of the world, people were confined to stay at their homes and maintain a safe distance with others.
As a result, the usage of online apps and neworks increased to a great extent.
On one hand, some signed up for an online course or adopted an activity, the others mostly killed time by connecting virtually i.e online chats and calls.
Instagram's parent company Facebook reported in one of its recent articles-
"In many of the countries hit hardest by the virus, total messaging has increased more than 50% over the last month. Similarly, in places hit hardest by the virus, voice and video calling have more than doubled on Messenger and WhatsApp. We have also seen messaging increase over 50% and time in group calling (calls with three or more participants) increase by over 1,000% during the last month."
It is for this reason, Instagram finally rolled out the long-awaited "DM ME" sticker to facilitate messaging right from the stories section.
The rollout would prompt users to direct message just by tapping on the 'DM ME' sticker.
How to use the sticker though?
Instagram has always kept it simple when it comes to usability.
And it's nothing different this time too!
Using the 'DM ME' sticker is super easy, here is how it works-
1- Open your Instagram, and tap on the app camera to create your story.
2- Click the picture you want to post or select one from your gallery. Use the 'create' option if you don't want to use any picture.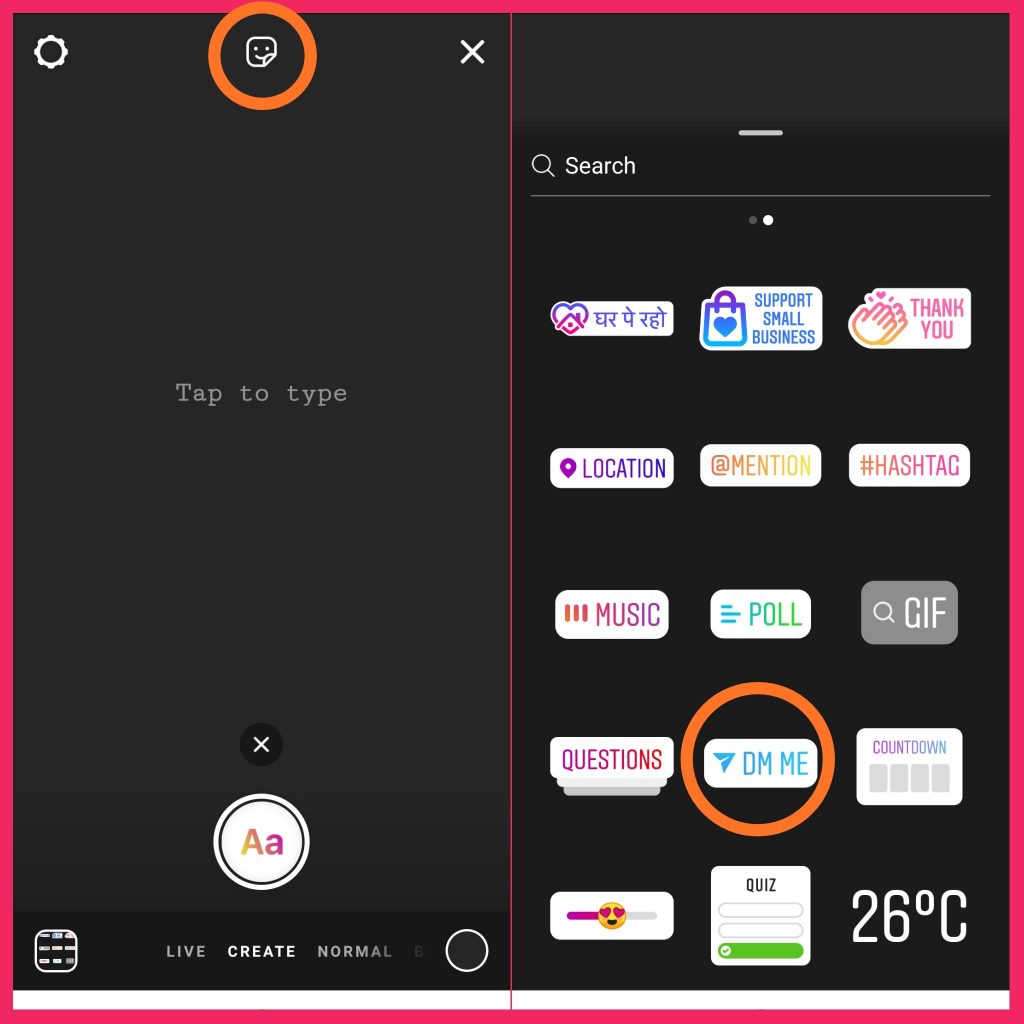 3- Now tap on the top center icon of the screen, and click on the newly rolled out "DM ME" sticker.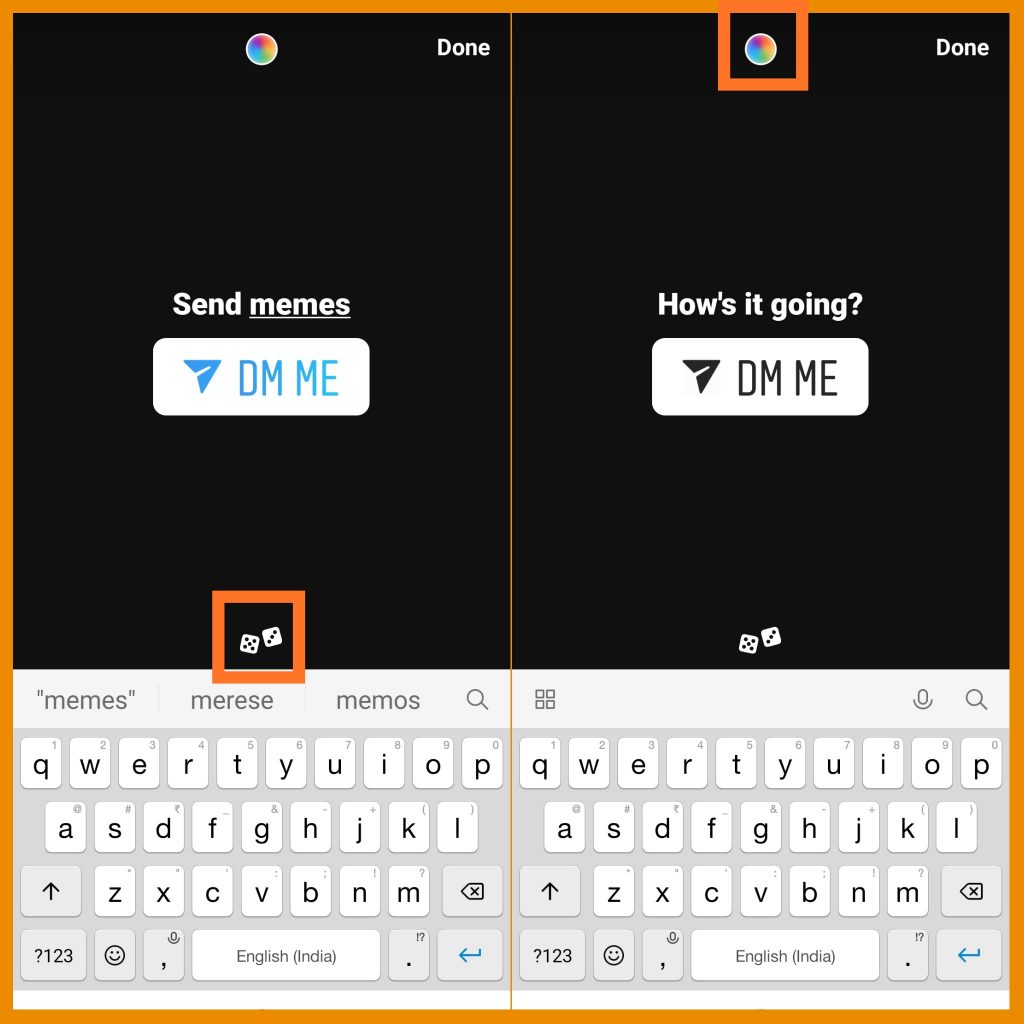 4- Type some quote or caption that you want to add, or click on the 'dice' to select one from the available options.
5- You can further customize the sticker by clicking on the circle on the top. Tap on it until you like one.
6- After you are done customizing, tap 'DONE' and 'Add Story'.
7- That's it!!!
Now the users who would see your story can click on the sticker to send you a DM from where you can lead the conversations further.
The feature is rolled out globally so if you don't see it in your sticker panel yet, please go update your Instagram app and see if it works.
The sticker would not only act as an additional mode to initiate a chat right from the stories section but would also help brands build engagement with their customers (especially the new ones).
Everything depends on your creativity how you use it!
That said…
How would YOU use this sticker?
Let me know in the comments down below!
And please do share if you liked this article.
P.S.- Subscribe to our newsletter so you never miss any update!
Till then?
See you next time!
Bye-bye.