In the last article, we covered-
Since "Closed Friend List" feature of Instagram is a vast topic to cover, I divided the content into two articles which today's article is the second part of.
Today we will cover 11 questions about closed friends list that might come to your mind sooner or later when you start using this awesome Instagram feature.
In this article, I tried explaining the entire topic that was not deeply covered in the first part of this article. So bear with me for a while, and read the explanation of each question. I am pretty sure by the end of this article, you won't have any doubts regarding this new Instagram feature referred as "Closed Friends List".
Without further ado, let's address all the questions one by one and know inside out about this new feature-
---
How to Edit the Close Friend List?
Method 1: From Profile
Open your profile, and click on the three horizontal lines on the top right corner of the screen.
From the option of the tray, click "Close Friends".
Click "Remove" to remove the user from the close friend list, or search the username, and click "Add" if you want to add a user to the close friend list.
When done editing, click "Done", and your list is updated!!!
Method 2: From Story
Share the story to your close friend list.
Now open your story and click on the "close friends" option in green on the top right corner of the screen.
From the options given, click on "Edit Your Close Friends List".
Now click "Remove" to remove the user from the close friend list.
Search the username if you want to add a user, and click "Add" to add a user to the list.
When done editing, click "Done".
Your newly edited close friend list is successfully updated on your Instagram account.
---
How to delete the close friend list?
Unfortunately, there is no option to delete the entire list. You can either "remove" a user from the list, or add him to it.
---
Will the user know if I remove him from the list?
User's privacy is something that Instagram is always concerned about, so they will never bring any feature or notify someone of something that is completely your right.
Hence, the other user will never be notified even if you removed them from the list.
---
Where will I see these closed friends list?
Closed friends stories are no different. They appear in the same place where normal stories of other users do. It just that the user has provided with exclusive permissions to view his content. So you will see them appear along with other stories on the top of the feed.
---
How to know if someone added me to the list?
A simple way to know this is- The Green Circle.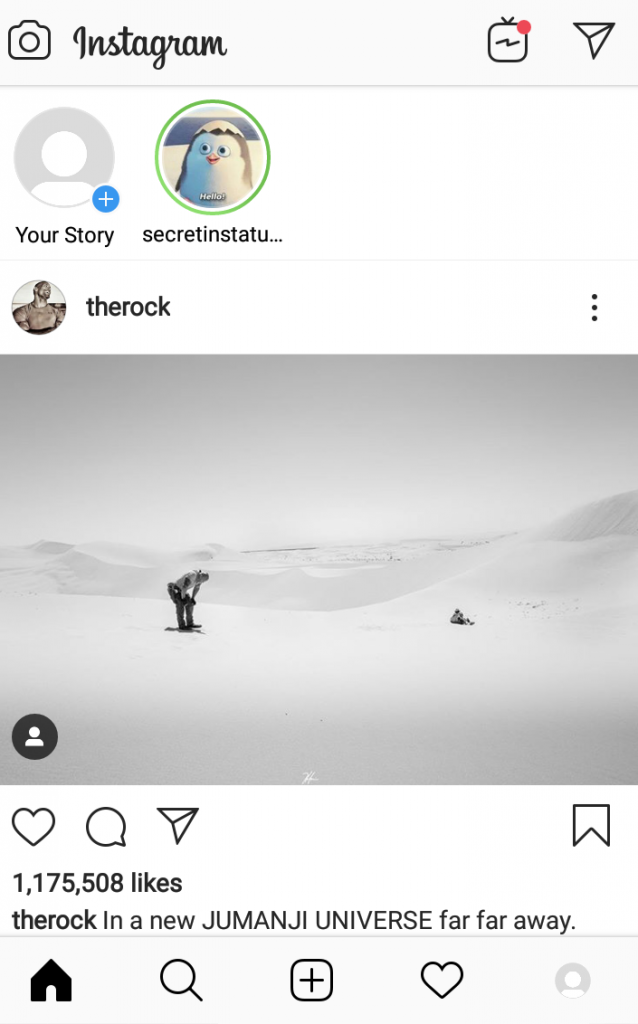 If someone has added you to their closed friend list, you will see a green circle around their stories rather than a multi-colored ring that appears on all stories.
Moreover, when you open their stories to view it, you will see "close friends" (in green) written on the top of the screen.
---
Is the list completely private?
Yes! It is completely private.
The list will be only visible to the creator, and no one will know who you have added in the list. It is just like the broadcast messaging feature of Whatsapp, where you create the list and send messages, and the recipients don't even know who else have you sent this message. Likewise, no one can see the other members of the close friend list even if they are on the list.
---
Can we add these stories to highlights?
Yes, you can definitely add these stories to your highlights like other normal stories.
---
Will these close friends stories be visible to all if I add them to highlights?
No. They won't be visible to your other followers. Only those who are added in the close friend list will be able to see it in the highlights.
---
How many close friends lists can be created on Instagram?
As of now, we can only create a single closed friends list. We can add and remove the user from the list, but there is no such option until now that lets the user create such multiple lists.
---
Can the closed friend list stories be shared?
No, they can't be shared as there must be a reason that the user shared it in the close friend list, so keeping privacy in concern Instagram doesn't let users share such stories.
Of course, you can take a screenshot and share it with other users, but that's not something that I would recommend. Even if you do, it's better you make sure you ask for the permissions to do so.
---
How can brands or businesses use it?
When it comes to brands, it depends on how creative they can get using this awesome Instagram feature. I have personally seen people using it in a million different ways.
Event managers can use it to thank all those who have been a part of their recent event that they hosted by creating such close friend list and sharing a story of appreciation. With this, those who have not been a part of the event won't even see that you posted.
Brands can create such a list for premium members who buy their products quite often and share exclusive coupon codes and deals for them.
Personal trainers and fitness coaches can use it as paid services where they could share exclusive content that is not available to their every follower.
I have even seen some brands sort out the followers who comment more often on their posts and create a close friends list for them to ask for feedback.
Do you know any other ways brands can use it for?
---
Did I leave any question that I should have covered in today's Q and A article?
Lemme know in the comments section below about it, or if you have any suggestions and please do share if you liked this article.
Till then?
See you next time!
Bye-bye.