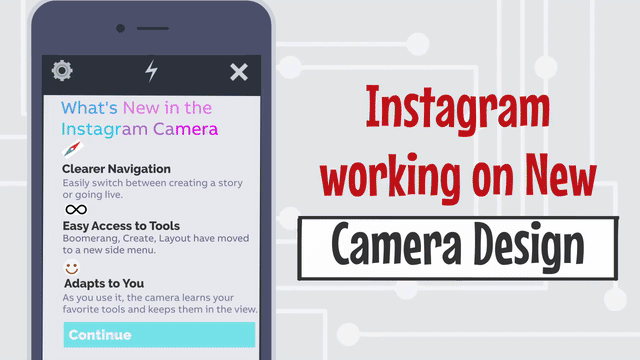 Speed is the name of this new era!
People tend to seek faster results for everything that they do in their daily life.
Be it the speed of the Internet, or even before buying a motorbike.
Users always have speed as a main attribute followed by other factors in consideration before jumping into any conclusion.
Every commercial is based on the theme of how fast its products can be.
Even Google prefers and ranks the websites which have faster loading time!
So you see…
SPEED MATTERS!
Especially in this tech world where people don't love to wait even for a few seconds, there has been a gradual shift of perspective while developing anything for the projected market.
And not so surprisingly…
Even apps are bounded in this perspective loop.
It is for this reason, there came 'Lite Versions' of all apps along with the main app which consumed farther less space as well as some built-in features that eased the complexity of existing features.
That said…
Instagram is currently testing a new camera design that would ease the navigation of various story features that maybe a cause of an issue for some.
…