Instagram always has an eye on accounts that have some suspicious activity so it could hunt down on such profiles that are ruining the platforms' engagement.
And it is for this reason it has rolled out various security checks to safeguard its user's privacy and flag the spammy ones.
Be it verifying it via a security code, or user's cell number, there have already been many tools that Instagram made use of to counter such problems.
However, when there are solutions to a problem, there also exist bypasses which are nothing new in this Internet era.
And it is for this reason that even a 6th grader is able to bypass the security check via fake email, or cell numbers.
While these approaches when didn't deliver the expected results to hunt down on spammy accounts, Instagram came up with a new technology that was new to social platforms.
Can you guess?
You are right, my friend!
It's the 'Instagram's Video Selfie Verification'!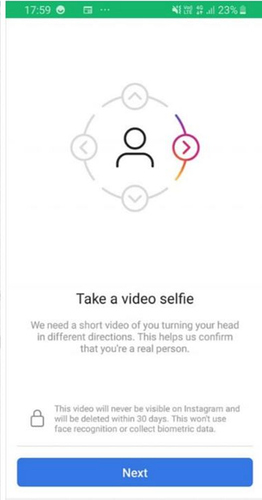 …